Acai pronounced ASSAI is a wild fruit from a thin curved palm tree like that grows up 25 meters native to the most humid and wet parts of the Brazilian tropical amazon. The Acai is rich in antioxidants and is an exotic relative of the blueberry and cranberry that has been considered to be a healing fruit for centuries, stimulating the immune system and generating energy.
Our Jungle Organic Acai powder is loaded with antioxidants, amino acids, essential omega fatty acids, fibre and proteins making it very beneficial to our bodies health.Apart from eliminating the bodies toxins Jungle Acai rejuvenates our skin, helps fight and combats against cardiovascular illnesses reducing our cholesterol level and is an excellent multivitamin source that provides long lasting energy. With its high amount of fibre and high content of beneficial fatty acids it keeps the bodies fat from absorbing and oxidizing reducing harmful cholesterol.
Many mothers that cant breast feed there children use Acai as a mothers milk replacement due to its high calcium value, it Works as a milk substitute and is ideal for people that are lactose intolerant. Studies have shown that comparing Acai with cow milk it has 4 times more energy, 3 times more lipids, 7 time more carbohydrates, 100% more Iron, 9 times more Vitamin B1, 8 times more Vitamin C, the same amount of protein and calcium have the phosphorous and all of that deriving from a vegetable. Some of these nutrients such as the carbohydrates,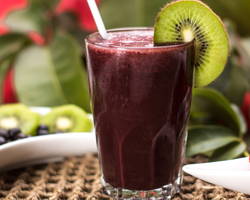 ACAI BERRY POSSIBLE BENEFITS.
Provides all essential vitamins that we need

Increases energy in our vital functions
Satisfies our hunger
Can rejuvenate our skin
Very high in fibre
Cleanses and detoxes our bodies
Can better our digestive system
Boost our immune system
May help regulate cholesterol
Can help with cardiovascular function
May increase increase in our libido
May increase our mental and visual awareness
High in Antioxidants
Great defence against free radicals
The fibre in Acai helps us with weight loss
Helps stabilizing our bodies natural bowl rhythm
Our Organic Acai is ideal for those wanting to loose weight in a safe and healthy way without minimizing food intake and lowering our energy levels.Organic Acai consumption together with a Little exercise every day will promote weight loss due to the berries high amount of nutrients consuming our Acai will satisfy your craving and hunger and also will provide you with the sufficient energy to for fill your daily activities without fatigue.
All of the power in our Jungle Acai powder will help eliminate toxins that accumulate inside our bodies, for this reason Our Acai has an important role in fat reduction , cleansing and detoxing our bodies. Also the high level antioxidants found in Our 100% natural Jungle Acai powder helps accelerate the digestive process helping burn saturated fat that our body dose not need, the omega fatty acids,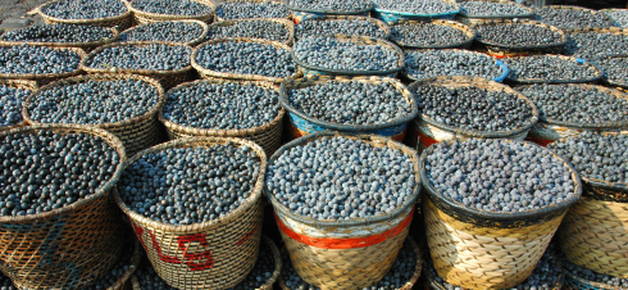 Vitamins, fatty acids, fibre or amino acids found in Acai make this fruit ideal for repressing hunger, reducing fat accumulation in our bodies at the same time it provides us with maximum amounts of energy and daily resistance that impulses our metabolism.Some of the properties found in our Organic Acai Powder are Essential Amino acids and trace minerals that regenerate and strengthen muscles, bones and produce strength and resistance also helping metabolic function.High content in Antioxidants combats premature ageing degenerative illness, the antioxidants help get rid free radicals that contaminate our body and produce cell growth.
Beta sitosterol that controls cholesterol and prostate problems.Essential fatty acids Omega 3,6 and 9, these are the friendly fats our body has and are very important for our daily health. They play a very important part in maintaining our cholesterol and triglycerides levels low while stabilizing our cardiac rhythm keeping our arteries clean and regulating our blood pressure.
Our Organic Jungle Acai powder also contains Vitamins A, C that are natural antioxidants, that strengthen the immune system our skin while boosting the formation of red cells, lack of vitamin A produces poor eyesight, dry skin, dry nails and hair loss while lack of Vitamin C lowers our bodies defence system, creates premature wrinkles, inflammation and bleeding of gums and an overall decrease in general well being.

The Vitamin B family B1,B2,B3,B6 and B12 these are the sort of vitamins our body can not store so we have to consume them on a daily bases, there job is to convert certain foods to glucose (the fuel our body needs to function properly) elevating the energy levels in our body, brain, nerve tissue and also regulating our central nervous system, the Vitamin B complex is essential for our cells to function properly and in creating new red cells.
Wow this Jungle ACAI powder is loaded with goodies, but there is still more.. it contains proteins, fibres and minerals such as phosphorus, iron, calcium and potassium, the 16 amino acids in our freeze dried Acai powder makes it a highly recommended fruit for vegetarians and highly active sports people in there diet creating higher level of energy , resistance and vitality to have a more active day to day.
Amino acids and vitamins found in our Organic Acai helps our metabolism to burn more calories, even when not doing exercise.The more we consume Jungle Organic Acai powder the more possibilities we have in cleaning our stomach walls , making our bodies desire to eat more fruit, veggies and greens maintaining energy levels and vitality and causing us to slowly loose weight in a healthy and natural manner.
Our Organic Acai is formed by 40% of fibre, the fibre satisfies our hunger for a longer period in a natural way it does this by blocking sugar and stabilizing sugar in the blood, the fibre in our Jungle Acai maintains stable energy levels by this it helps avoid insulin spikes that cause excess sugar in the blood to convert into fat tissue, giving a healthier body.

Why choose Organic Acai powder over non organic?Well most if not all products harvested in today's world are full of pesticide, pollution and heavy metals, our Natural Organic Acai berry is grown far from any contamination and in an Organic friendly environment where no pesticides or nasty products are used to cultivate the crops, our berries are hand picked and freeze dried which assures to maintain all of the berries rich properties and be passed on to our clients in a simple powder format.
When you purchase our Organic Freeze Dried Acai berry powder you can feel safe about knowing what you are feeding to your body from a good source.
2 to 3 teaspoons daily
If your a new to Acai we recommend to start with half the recommended and slowly increase the daily intake, like all superfoods every individual is different and what works well for others might not for work for you. You can mix our Acai with all your smoothies or make your own Acai shake , Acai breakfast bowls are a fan favourite to kick start your entire day. Below we have a Recipe for Breki Bowl
STORAGE.
If stored and taken care of correctly our Freeze dried Organic Jungle Acai powder benefits and nutritious value will have a shelf life of up to 2 years.
To maintain its freshness a
ll ways reseal after use e
mpty any air left in bag before resealing,
Store in room temperature or below k
eep away from heat
PACKAGING.
We use and recommend keeping our Acai powder in our jungle bags for the simple reason that they have a thin metal lining the helps protect our products from moisture, oxygen bad odors, bacteria exterior flavours, keeps there freshness helping prolong there shelf life.
BOTANICAL AND OTHER NAMES USED FOR ACAI
Euterpe Oleracea, Acai Berry, Cabbage Palm, Acai Palm, Amazon Acai berry, Bale d'Acai, Chou Palmiste, Acai d' Amaonie, Acai Fruit


COUNTRY OF ORIGIN: BRAZIL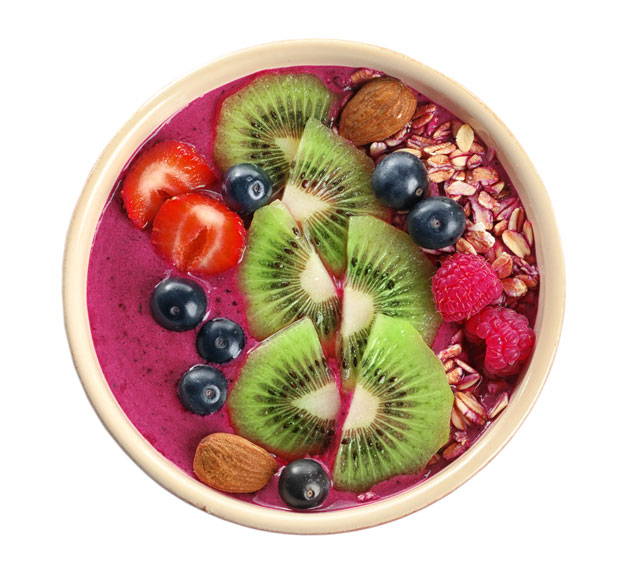 THIS IS THE BREAKFAST FOR CHAMPIONS AND WILL ENERGIZE YOU FOR THE WHOLE DAY
INGREDIENTS:
2 teaspoons of Organic Acai powder
1 half a cup of oat bran
1 half a cup of strawberries
1 quarter of a cup of Blue berries or Goji berries
1/2 a sliced Kiwi Fruit
1 Tablespoon of all-natural peanuts or almonds
1 Tablespoon of ground flax seeds
1 pinch of cinnamon
PROCESS:
1. In a medium saucepan bring 1 cup of water to a boil.
2.Reduce flame and mix in 2 teaspoons Jungle Organic Acai powder and the oat bran, stirring often until the desired consistency is reached.
3.Mix in the flax seeds, blue berries or goji and the cinnamon.
4.Pour into bowl and add peanut butter then top it of with banana. (or any other fruit Desired, such as strawberries, blueberris etc)
5.Add in a dash of almond milk or water to thin out oat bran if desired.