Organic Alma provides many important benefits to our bodies health a lot associated to its high content in Vitamin C up to 20 times more than an orange.According to Ayurveda medicine regular consumption of Amla can can help us live a 100 years the Charaka Samhita (book of Ayurveda medicine) states that Alma fruit is one of the best food sources rejuvenating and providing the entire body with health.
Although Alma trees where harvested centuries ago throughout India and used in Traditional Ayurveda medicine the Chinese also introduced Organic Alma powder into there natural medicine long ago as a cure for throat inflammation and traditional Chinese health therapies.
Our Jungle Amla powder has a large variety of nutrients proteins, minerals, carbohydrates, fiber, calcium, phosphorus, Iron, carotenes and complete Vitamin Bs but its great advantage against all of its other competitors is that the Vitamin C combined with tannins found in Organic Alma powder are resilient and are not destroyed by light or heat.

Numerous studies have found Organic Alma can help prevent free radicals and reduce inflammations caused by diverse conditions but that's not all our Organic Alma powder can do much more.
Adding Organic Jungle Alma Powder to your everyday diet helps regulating bowl movement and constipation relief due to its high content in fiber, also helps prevent cataracts in diabetic patients by blocking certain enzymes.
Alma powder can help regulate sleep, relief stress and act as a muscle relaxant.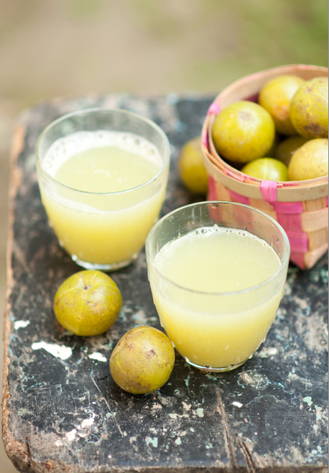 AMLA POWDER POSSIBLE BENEFITS.

Could increase energy levels
Is known to promote cell regeneration
Can be used to rejuvenate the body
Loaded with antioxidants and high levels of tannins
High in vitamin C
Can be used for treatment of colds, flus and infections
Is a great source of ellagic acid
Its Said it helps regulate a proper function of urinary system
Helps supports healthy growth of hair and nails
Is can possibly be effective in fighting free radicals and cancer
May have anti-inflammatory properties
Is known to help increase blood flow and circulation
May be good for mental health and clarity
Can support healthy heart and lower our cholesterol levels
Helps detoxify the body
Strengthens the bones & teeth
Could be help full in improving eyesight and general eye health
Can be good for our overall health
May help with fatigue and weakness
Could promote good sleep and alleviate stress
Can help pre-mature agEing
Can regulate bowl movements

Why choose Organic Amla powder over non organic?

Well most if not all products harvested in todays world are full of pesticide, pollution and heavy metals, our Natural Organic Amla fruit is grown far from any contamination and in an Organic friendly environment where no pesticides or contaminating products are used to cultivate the crops, our Amla fruit is freeze dried which assures to maintain all of its natural rich properties to be passed on to our clients in a simple powder format, just as if you had an Amla tree in your own back yard.

When you purchase our Organic Freeze Dried Amla Powder you can feel safe about knowing what you are feeding to your body from a good source.


SUGGESTED USE:
1 to 2 teaspoons dailyLike all Superfoods if its the first time you add Jungle Alma powder to your diet start with half the amount recommended and see how your body reacts and feels than increment dose daily, we are all different and have higher or lower tolerance to certain foods so listen to your body and how you feel.


STORAGE:
I
f stored and taken care of correctly our Organic Jungle Amla powder benefits and nutritious value will have a shelf life of up to 2 years.To maintain its freshness all ways reseal after use empty any air left in bag before resealing, Store in room temperature or below keep away from heat
PACKAGING:
We use and recommend keeping our Amla powder in our jungle bags they come in for the simple reason that they have a thin metal lining the helps protect our products from moisture, oxygen bad odors, bacteria exterior flavours, keeps there freshness helping prolong there shelf life.
BOTANICAL AND OTHER NAMES USED FOR AMLA
Emblica OfficinalisAmla, Aonla, Arbre de Malacca, Emblica, Indian Gooseberry, Yu Gan Zi
COUNTRY OF ORIGIN: