What is Organic Maqui Powder?

Our Organic Maqui Berry Powder has been shown to be one of the highest antioxidant fruits on the planet. This powder is a deep purple berry that is harvested in the wild in pristine conditions that Southern Chile offers in their environment.Everyone is always going to be looking for ways to not only eat healthy but also stay healthy, stay fit, and stay active. Having a youthful complexion is just as important as having a youthful vigor for some and the more you eat foods of natural and organic properties, the easier this goal and dream will become. One food, a berry specifically, that is beneficial for you in a lot of different ways is Organic Maqui Berry.
Our powder is a raw berry from Patagonia in Chile and has extensive research behind it to have one of the highest ORAC scores in a fruit, and it also takes tremendously sweet to people that have had the chance to taste it and it has a unique flavor that is not normally tasted in powders of this magnitude.
The climate of the Patagonian region is essential and helpful in increasing the anthocyanin level of fruits and berries that are grown around that area. The Maqui berry is a prime example of what this climate produces. "Our Maqui is harvested organically and Hand Picked"
The Maqui is native of the South America evergreen shrub that tends to grow in dense thickets from 3-5m in height and which reaches maturity usually between December and March. This plant prefers highly slightly acidic, moderately fertile, and well-drained soils. All of these properties make up the perfect environment for the Maqui plant, which grows rapidly with adequate moisture and readily colonizes abandoned, burned, or ever-exploited soils. This is a natural variable that protects it from erosion.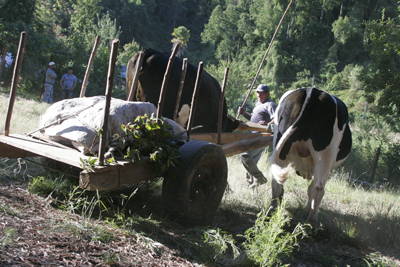 Benefits of Organic Maqui Berry Powder

Extremely high levels of antioxidants
Highest ORAC rating possible
Has anti inflammatory properties
Is known to improve the health of our skin
Can boost the immune system
Good for mental clarity and memory
Can help improve our stamina, strength and energy levels
Prevent premature ageing
Can help regulate our cholesterol levels
Traditionally used to promote cardiovascular health
Can help better digestion
Studies show positive for strengthening bones and joints

There are even more benefits than these here but the best way to really take advantage of what this powder can offer is to buy it and obtain it for yourself to really see what everyone else sees.

"These benefits are some of the main reasons that a lot of people prefer Organic Maqui Berry Powder over any other."Its sweet tasting nature makes it the best for smoothies and juices it is gluten free which is one of the main causes of allergic reactions in the world today, it is low in GI which is the glycemic index and can help people with those various conditions, and it is also vegan which is a lifestyle a lot of people prefer and this healthy fruit can really benefit you in many different ways.
Other than the normal benefits listed above, there are also some other benefits that laboratory research has shown too. Organic Maqui Berry Powder reduces the coagulation of blood platelets, inhibiting formation of blood clots involved in not just strokes but also pulmonary embolism, peripheral vascular disease, and heart attack. This powder also promotes higher levels of "good" cholesterol, HDL, inhibits oxidation of "bad" cholesterol, LDL, neutralizes oxygen radicals, and also down-regulates enzymes leading to inflammatory reactions that cause pain and stimulate other diseases. It is all based around the immense amount of antioxidant properties that are contained inside the Organic Maqui Berry Powder.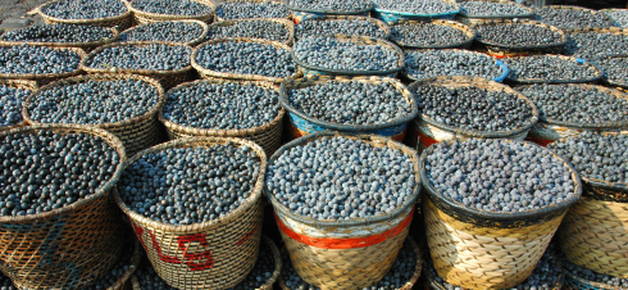 These properties delay the oxidation process, which is the natural deterioration of cells that lead to ageing.

We are always looking for ways to look youthful and feel youthful and this powder is one of the greatest ways to achieve this.There are all sorts of natural options and research that shows the importance of natural antioxidants from all sorts of plans, and they all can be used to reduce cellular oxidative damage in not just foods but also inside the human body also.Not just ageing but this powder can also help against a wide range of chronic diseases that you would not think possible.
The ORAC test is designed to measure a food's antioxidant ability to neutralize free radicals and potentially mitigate all the different health imbalances that they can cause.The USDA has a recommendation of up to 5,000 ORAC units per day in order to stay healthy and fight against different diseases. What is alarming is that most people only get around 1,200 ORAC units or less per day. When you use powders such as the Organic Maqui Berry Powder and all other kinds of natural alternatives, you are given thousands in one daily dose. There is almost no healthier benefit than this.

WHY CHOOSE OUR ORGANIC MAQUI BERRY??

Our Organic Maqui Berry Powder is obtained from freeze-drying and milling the frozen 100% pure Maqui berry fruit. Our berries are hand picked from an indigenous Chilean plant that is known as the Maqui or Chilean Wineberry Tree. These berries are then washed and frozen at a minimum of -35 degrees Celsius before being crushed, pureed, and having their seeds removed. After all this is done, the fruit is then freeze-dried and ground into powdered form. This powdered form is what gets delivered to our consumer and used for natural consumption. There is nothing added giving us 100% of the berries nutritious values.There is nothing better than consuming ingredients that are straight from Mother Nature and you really do reap the benefits when you consume our Jungle powders that are made from the ground, organic, and, also important, good for you.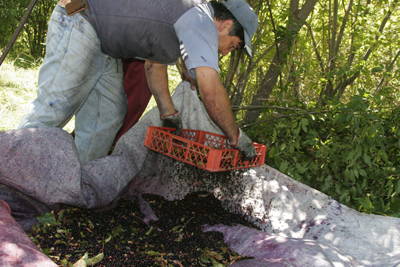 Ways of Using Our Organic Maqui Berry Powder

Our Jungle Maqui has many different uses for it. Perfect for smoothies This can not only add intense flavor to an amazing drink but it adds all its properties in an easy-to-digest beverage that a lot of people love for the convenience. You add one to two teaspoons of Organic Maqui Berry Powder to your smoothie in order to get the daily requirements that this powder can offer. You can even use it in the evening time as its sweet, tart flavour goes great with not only a wealth of deserts but meals as well. This Maqui powder is not like other powders in which you have a gritty and grainy aftertaste and texture in your mouth and glass. Organic Maqui Berry Powder dissolves very fast and goes down smooth and easy, which will cause you to want more and more. You really have to taste it for yourself in order to see just how wonderful this powder is.
Consuming Organic Maqui Berry Powder is one of the best things you can do for your body. There are all sorts of ingredients and harmful foods we add to our bodies that we never stop to think about the great things we can put into it. There are different activities from exercise to using particular creams that people do in order to look youthful, look healthy, and restore energy to an otherwise aging body. When you consume foods such as the Organic Maqui Berry Powder you are able to essentially clear your body of all kinds of dangerous chemicals and foods that you otherwise put in without even thinking about it. Would it not be easier to just eat foods, and drink one beverage, that can give you all you need for an entire day to fight against oxidants that only want to see you aged and foods that only want to do your body harm?
That is what Organic Maqui Berry Powder provides for people. You are able to essentially drink one smoothie in order to stay healthy and keep bad, negative ingredients out all day and you do your body a great service and justice by keeping it healthy throughout the entire day.What is interesting to note is that the Mapuche Indians date back centuries harvesting Maqui, this known fierce tribe is the only tribe in the Americas that were not conquered by any European Countries. The Mapuche warriors ate very little solid food and drank fermented beverages made from the Maqui Berries several times a day, which is said to have contributed to their extraordinary strength and stamina exhibited on the battlefield. You are more than welcome to make the assessment for yourself on the properties that this magic berry represents and the validity of these claims, but most would assume that once you take this powder on for yourself you will do wonders for your health.

2 to 3 teaspoons daily
Like all Superfoods if its the first time you add Jungle Maqui powder to your diet start with half the amount recommended and see how your body reacts and feels than increment dose daily, we are all different and have higher or lower tolerance to certain foods so listen to your body and how you feel.
STORAGE.
If stored and taken care of correctly our Organic Jungle Maqui BerryPowder benefits and nutritious value will have a shelf life of up to 18 months.To maintain its freshness all ways reseal after use empty any air left in bag before resealing, Store in room temperature or below keep away from heat


PACKAGING.
We use and recommend keeping our Organic Freeze Dried Maqui Berry Powder in our jungle bags for the simple reason that they have a thin metal lining the helps protect our products from moisture, oxygen bad odors, bacteria exterior flavours, keeps there freshness helping prolong there shelf life.
BOTANICAL AND OTHER NAMES USED FOR MAQUI
Aristotelia Chilensis, Chilean Wineberry


COUNTRY OF ORIGIN:
Hand picked in Chile