PictureOrganic Inca BerriesOrganic Inca BerriesCompare Price AU$19.99AU$16.99SaveAU$3.00Buy in Bulk and Save250g500g save 13%1kg save 22%The Super Berry… High in minerals, antioxidants and vitamins, rich in protein, vitamin B12 and phosphorus , but best of all there Super yummy…Organic Inca berries or Golden berries are an incredibly sweet and healthy treat.
They grow on a wild bush like vine native to south America, its fruit is a delicious super nutritive berry that can be eaten fresh or sun dried and has been cherished and enjoyed for thousands of years by those native to its land. Now a days Inca berries are grown and exported all over the world due to there exceptional nutrition value and awesome taste.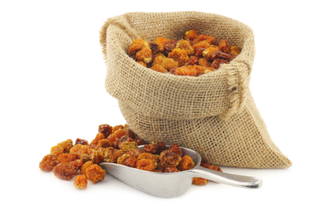 Our Jungle Inca berries are a great natural energetic treat for kids, sports people or anyone looking to enjoy there rich taste and splendid nutritional values. Organic Inca berries or Golden berries as there named in some places are high in protein and phosphorus, primary players in human growth, development and the correct functioning of our different human organs. Organic Inca berries can help purify our blood and tone our optical nerve.

Due to Organic Golden berries diuretic attributes there a primary helper in prostate patients treatments, and are also a natural relaxant due to the amount of flavonoids found in them.Organic Inca berries are also used to sooth bronchial complications, combat mental fatigue, lower cholesterol levels in blood, help repair scar tissue on external cuts and wounds and also known in reducing menopause systems.
Our Jungle Golden berries also have polyphenols known for anti inflammatory properties and antioxidants.Organic Inca berries are packed with protein, provitamin A Vitamin C , complex Vitamin B and B12.

Inca berries possible benefits

Can increase our energy levels and endurance
Are beneficial in reducing stress
Very high in ProteinCan be beneficial for reducing heart disease
Contain Vitamin B12Great source of phosphorus
Organic Inca berries have high amounts of vitamin A, B and CAre known to have anti-inflammatory properties
Are effective calming intestinal pains
May promote well function of our digestive system
Can help balance our whole bodyCan increase metabolism
Can be effective maintaining our cholesterol levelsHelp with blood circulationIs good for cleansing our blood
Can help control diabetes

The plant based protein found in our organic Inca berries is great for recovering muscle growth, optimization of our bodies capacity absorbing the nutrients and maintaing healthy cells. Thats why Jungle Inca berries are the ideal snack for vegans, sports people or anyone looking to maintain a healthy lifestyle.

BOOST OUR IMMUNE SYSTEM..

The Vitamin C found in these delicious berries can help boost our immune system offering protection against viruses, bacterias, reduce cholesterol and give our cells a longer life span.The Vitamin A found in our berries is crucial for a healthy eyesight, human growth and to better our appetite.
Bioflavonoids are also present in our Jungle Golden berries bio flavonoids are also known as Vitamin P and count with a potent anticancer property and anti inflammatory, antihistamine and antioxidants.
Pectin and Melatonin is also found in these yummy berries Pectin helps regulate our blood sugar levels, balance our cholesterol levels, boosts our immune system and can help fight against some type of cell mutations that cause cancer.
Melatonin can help our bio rhythm and very useful for promoting a good nights sleep.
Why choose Organic Inca Berries over non organic?Our Organic Incaberries are grown 2500m above sea level, in the mineral rich soils of the highland communities of Ecuador. Our berries are grown by local farmers without the use of any pesticides or external contamination. Once there ready to be harvested our berries are hand picked and carefully sun-dried, this process provides us with a perfect Super fruit full of all its nutritional value.
When you purchase our Organic Sun Dried Inca Berries you can feel safe about knowing what you are feeding to your body from a good source.


Open the bag and eat
Jungle Inca Berries can be a perfect substitute for sultanas, they provide the perfect snack for the whole family eat straight out of the bag.


STORAGE.
If stored and taken care of correctly our Organic Sun Dried Inca Berries benefits and nutritious value will have a shelf life of up to 1 year.To maintain its freshness all ways reseal after use empty any air left in bag before resealing, Store in room temperature or below keep away from heat


PACKAGING.
We use and recommend keeping our Jungle Inca Berries in our jungle bags for the simple reason that they have a thin metal lining the helps protect our products from moisture, oxygen bad odors, bacteria exterior flavours, keeps there freshness helping prolong there shelf life.
BOTANICAL AND OTHER NAMES USED FOR INCA
Physalis PeruvianusCape Gooseberries, Incan Berries, Incaberries, Inca Berries


COUNTRY OF ORIGIN:
Ecuador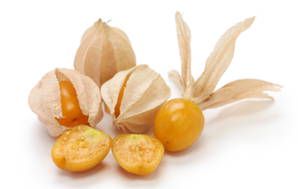 Use our Jungle Inca berries for cakes or breads filling, they also go well with cheese platters, or a great substitute for sultanas in cookies or muesli.