A complete workout, anytime, anywhere thanks to Jungle Strength's elite suspension training system.
Setting up the Jungle Strength's Elite Suspension Training System couldn't be simpler.
All you need to do is connect the Jungle Strength full body weight training system to an anchor point.
Once it's in place, you'll be able to use it for an almost endless array of exercises in dozens of different body positions, targeting all major muscle groups for incredible results.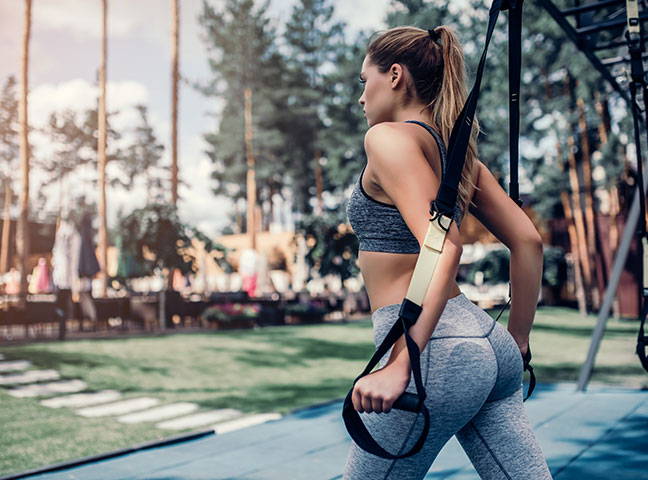 By simply leveraging your body weight to perform a variety of exercises, you can achieve a full-body workout that challenges virtually every major muscle group in the body.
Simply adjust your body position to add or decrease resistance and minimise your training time by switching from one exercise to the next in just seconds.
Because of its suspended nature, our training system is a low impact method which allows people of all levels to train comfortably.

Burns Fat + GAIN ENDURANCE

A two for one by changing the speed at which you perform a range of exercises to increase your cardiovascular endurance.

Using body weight and gravity as resistance, our suspension training system works major muscle groups and constantly activates your core.

Boosts YOUR FITNESS ANYTIME

Easy to take with you anywhere, enjoy the benefits of a comprehensive workout wherever you are.

Unload body weight to safely and comfortably move through a greater range of motion as you stretch and exercise.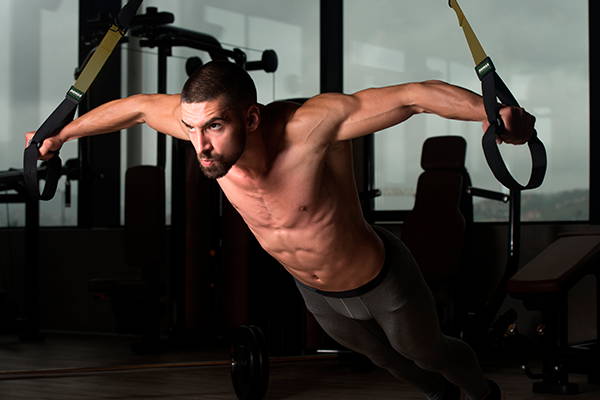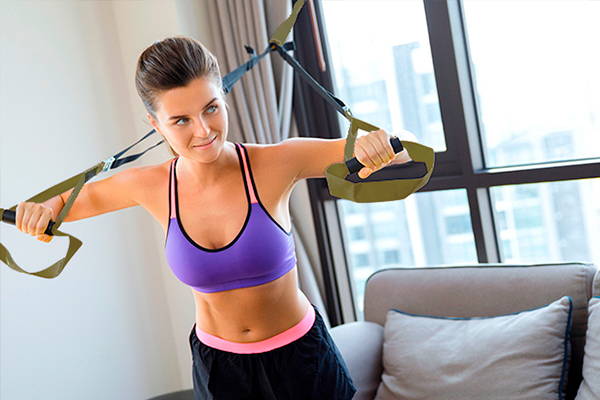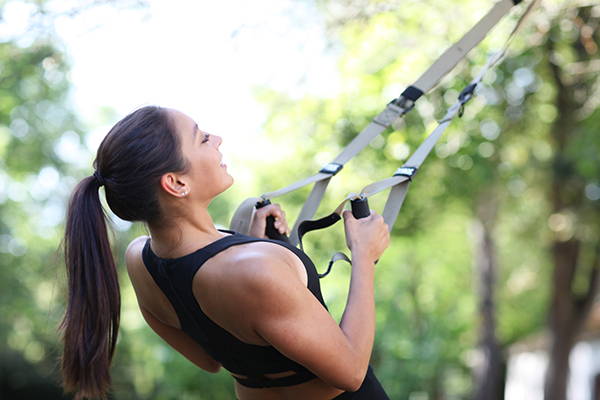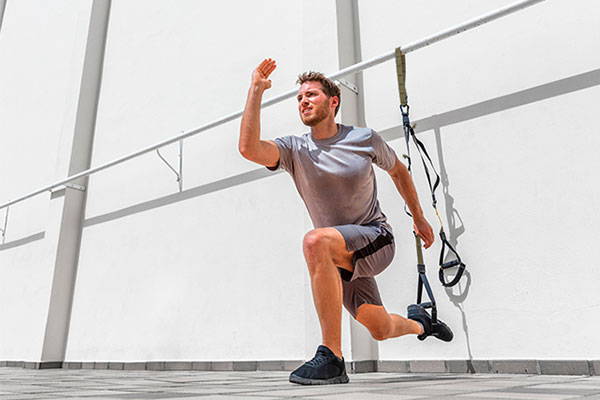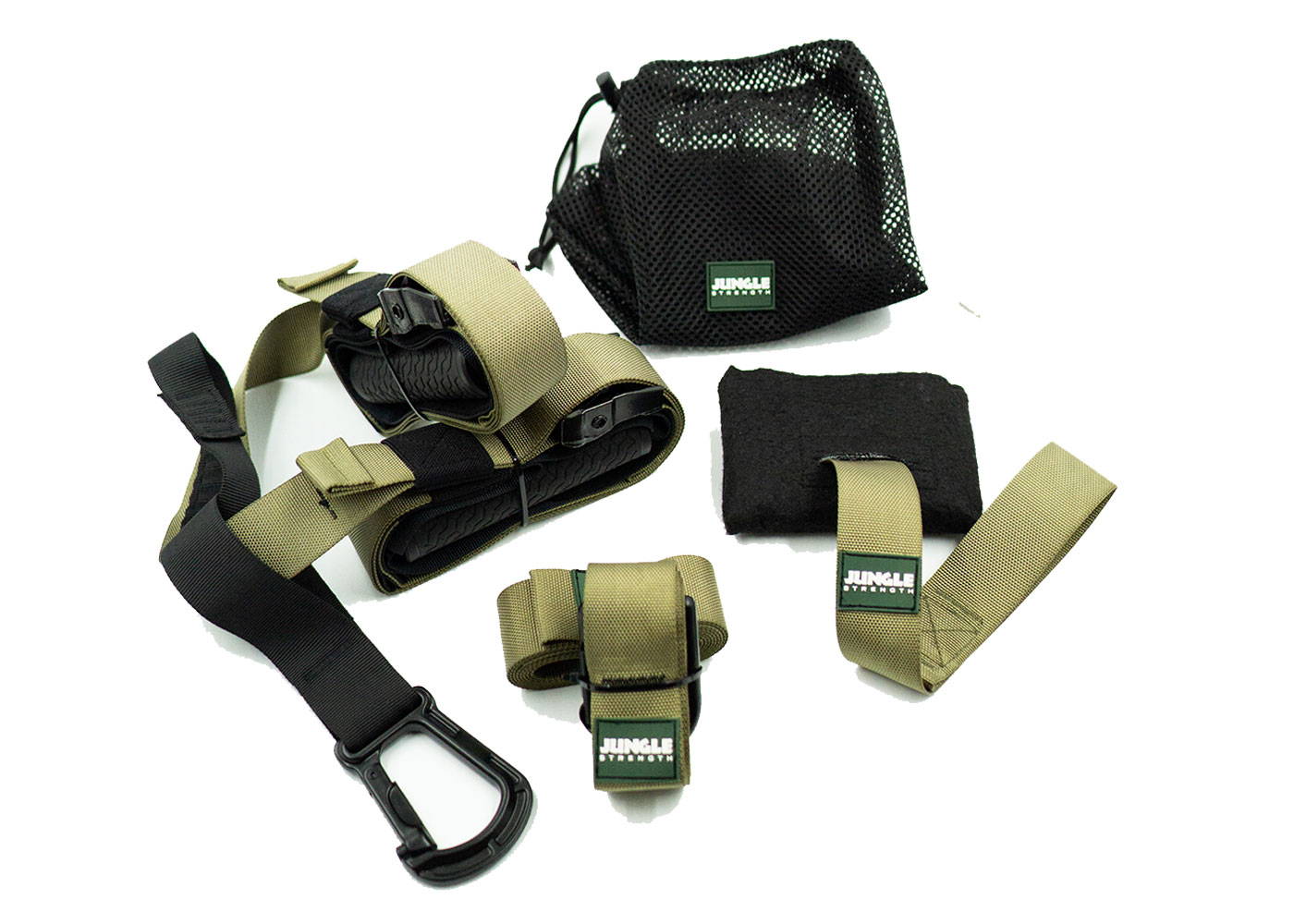 Get set-up in a matter of minutes and enjoy the incredible benefits of The Jungle Strength's Full Body Weight Training System which comes with:
The Jungle Strength Body Weight Training Strap
Easy-to-adjust foot cradles
Premium performance stitching for maximum durability
Carry bag for easy portability and safe washing
A comprehensive guide to basic training & range of effective workouts
HOW TO USE THE JUNGLE STRENGTH BODY WEIGHT TRAINING SYSTEM
The Jungle Strength Body Weight Training System lets you enjoy effective workouts from the comfort of your own home, or anywhere else you want to work up a sweat and improve your physical condition.
It can be set up in a matter of minutes, ready for action, and tailored to suit a wide range of workout movements and intensities.
Once the strap is securely fastened to your anchor point, you can adjust the length of the straps to enjoy a myriad of exercise movements and opportunities. As your centre of gravity gets closer to the floor, the intensity of the exercises will increase.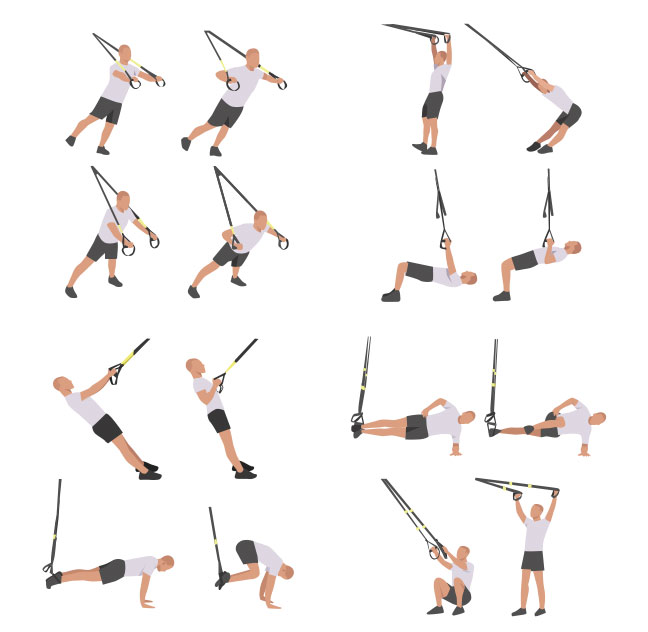 HOW TO CLEAN THE JUNGLE STRENGTH BODY WEIGHT TRAINING SYSTEM
Keeping your Jungle Strength Body Weight Training System clean will help to extend its lifespan and provide you with years of effective, efficient exercise.
To clean off the handles, simply make use of disinfectant wipes or sprays directly onto the rubber material and wipe away dust, dirt, or marks.
If you need to clean the straps further, you can machine wash this product on a cold temperature setting. Be sure to place it inside the mesh bad provided or some other fabric container, like a pillowcase, before placing it into the washing machine to prevent tangles from forming. After the wash is complete, leave the system to air dry.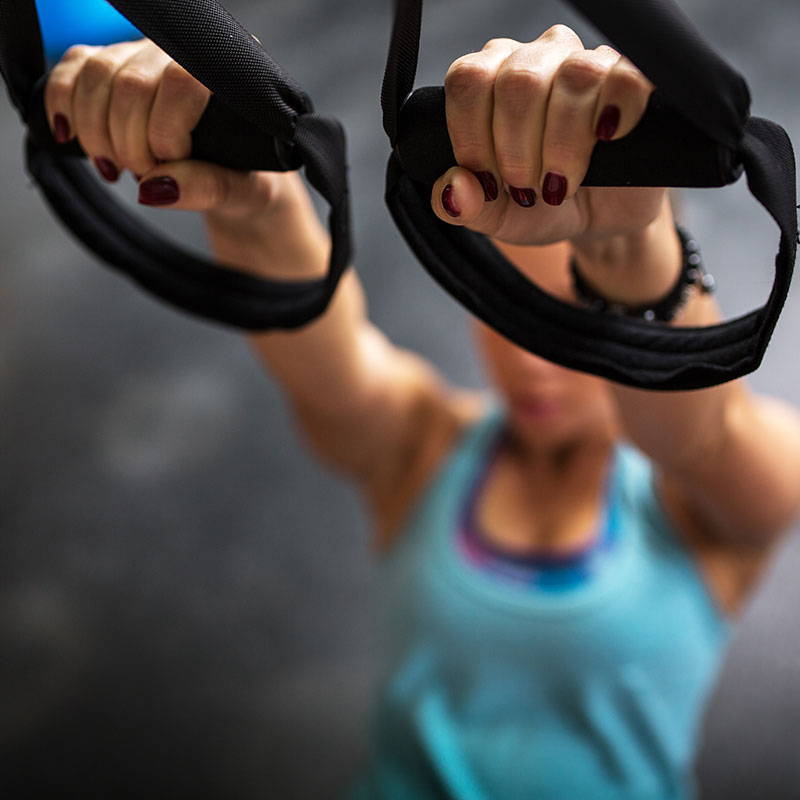 WHAT OUR CUSTOMERS ARE SAYING
I LOVE BODY WEIGHT TRAINING
"I save so much time and money on going to a gym and I really enjoy being able to train outdoors."


I HAVE NEVER BEEN LEANER
"I'm in my 40's now with a few aches and pains the Suspension training is really helping me strengthening my body on the inside with the added plus of burning calories."


I CAN TRAIN ANYWHERE!
"So light and compact I take the suspension straps with me everywhere I travel. I can work out of any hotel room or space ."