Earthy flavour is how some describe the taste of these loving leaves the Kale plant provides, our Organic Kale has a nutritional value for very few calories than most foods.
Kale belongs to the Brassica family with other vegetables such as Brussels Sprouts, Cabbage or Collards and has become very popular because of its sulphur containing phytonutrients.We bring you our Organic kale powder so you can enjoy its nutrition any time of the day in a few simple teaspoons.Our Organic Jungle Kale powder is special we conserve all of its nutrients and vitamins, after the fresh Kale is harvested at its peak when its nutritious value is at its highest point we can then pass all that nutritious value on to our customers.
Our Kale is then freeze dried, unlike other methods such as heat dry, freeze dry is the most optimum method of conserving 100% levels of phytonutrients and vitamins into our Organic Kale Powder.DID ANYONE KNOW ORGANIC KALE IS GREAT FOR ANTIAGING PURPOSES??Our organic Jungle Kale powder is full of antioxidants, vitamins and minerals all great helpers in the fight against ageing. These alias helps us resist the age of time, keep us rejuvenated and protect us against diseasis.What are you waiting for why not ad a little Organic Kale to your salad or smoothie TODAY!!

Our organic Jungle Kale powder has loads of goodies with very important benefits that can play a positive role in our health, anyone wanting to ad Jungle Kale powder regularly to there daily diet would be making a wise decision.First of all Organic Kale is low in calories rich in fiber and zero fat. The fiber is an excellent form to help our digestive process to work better.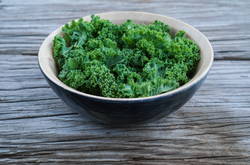 Can help counteract oxidative damage in our body caused by free radicals
Is known for anti ageing properties
Great for cardiovascular health
Help lowering blood pressure
anti inflammatory properties
Can help stabilize moods and anti depressant
Great source of vitamin C
Can help lower cholesterol and therefore reduce the risk of heart disease
Can help regulate blood flow and blood clotting
Kale is a great source of vitamins and minerals
Can help slow down eyesight deterioration and cataracts
Can be effective in weight loss diets
May be helpful in skin health·
Can help against DNA damage
Boost the immune system· Help with asthma· Promote bone strength
Helps keep our bowels clean
High in fiber
Helps maintain healthy nervous system
Can help regulate liver enzymes cleanse and body in general of toxins
Contains folate and Vitamin B essential for brain development
Contains fatty acids omega 3 and 6 for overall good health

THE PERFECT BALANCE OF OMEGA 3 AND OMEGA 6 FATTY ACIDS

our organic kale can help our body to be in brighter, healthier, better and stronger condition. Our skin , hair and overall natural health will be full of light due to Super Kales essential nutrients.

Kale powder is also a great complimentary food for anyone wanting to control there weight loss, full of vitamins,folic acids and magnesium.Rich in calcium Kale helps strengthen our bones, reduses the risk of suffering from osteoporosis and helps us maintain a healthy metabolic rate, Kale has more calcium than full cream milk. So if your looking to have strong bones you know what to do!
An other reason to why we should ad Organic Kale to our diet is its Packed with phytonutrients that help fight against certain cancers, no doubt that got to be a great reason to why we should consume this little greenie.
Antioxidants another great quality our Organic Kale has, like Kaempferol researched and shown to fight against overian cancer.Anyone looking for a toxins cleaner? This green vegetable is the perfect cleanser for our hectic and contaminated lifestyle also helping and boosting our immune system and daily energy levels due to its high dose of vitamins A C and K.

As you can see there are plenty of reasons we should ad Jungle Kale to our daily diets.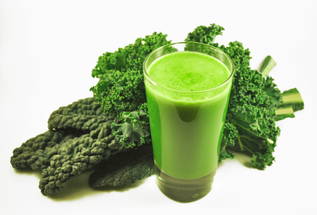 Why choose Organic Super Kale powder over non organic?

Well most if not all products harvested in todays world are full of pesticide, pollution and heavy metals, our Natural Organic Kale is grown far from any contamination and in an Organic friendly environment where no pesticides or nasty products are used to cultivate the crops, our Kale is harvested at its peak and freeze dried which assures to maintain all of the Super Kales rich properties and be passed on to our clients in a simple powder format.
When you purchase our Organic Freeze Dried Super Kale powder you can feel safe about knowing what you are feeding to your body from a good source.


2 to 3 teaspoons daily
We bring you our Organic kale powder so you can enjoy its nutrition any time of the day in a few simple teaspoons.Every one of us has a different body structure, weight and a varied metabolism. Which goes without saying that that the recommended dosage is not the same for all. Some might need less and some might need more, listen to your body.
STORAGE.
If stored and taken care of correctly our Freeze dried Organic Jungle Kale powder benefits and nutritious value will have a shelf life of up to 18 months.To maintain its freshness all ways reseal after use empty any air left in bag before resealing, Store in room temperature or below keep away from heat
PACKAGING.
We use and recommend keeping our Kale powder in our jungle bags for the simple reason that they have a thin metal lining the helps protect our products from moisture, oxygen bad odors, bacteria exterior flavours, keeps there freshness helping prolong there shelf life.
BOTANICAL AND OTHER NAMES USED FOR KALE:
Borecole
COUNTRY OF ORIGIN:
CHINA