Barley grass have been cultivated as far as 7000 a C.
Our Organic Barley Grass Powder comes from our own back yard in Australia far from any pollution or city lights, Australia is well known all over the world for its high quality Barley, Spelt, Wheat and Oat grass.Our Jungle Barley Grass is harvested at a Young age 1 to 2 weeks at the most that's when its nutrients are at the highest level if left growing it slowly looses its valuable nutritional health qualities and ends up as what we simply know as Barley (grain).At this Young age and still in grass form its nutrients are more comparable to vegetables (but far superior) than to grains.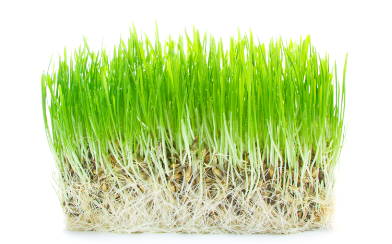 The list of nutrients goes on and on…. essential amino acids and non essential, great quantities of antioxidants, large amounts of enzymes including the antioxidant enzyme Superoxide Dismutase (SOD) this baby is one of the most powerful enzymes that fights against free radicals , free radicals damage cells and are known to cause cancer. Pesticides, contamination, herbicides Uv gamma rays, toxic metals etc etc invade our bodies in our daily life, SOD acts as a defence antioxidant that also helps repair our bodies rapidly, SOD is also known to be a good anti-inflammatory and anti ageing compound.
Packed with Vitamins, minerals, enzymes, amino acids, chlorophyll, amongst others makes it the Complete Super grass of nutrients.Our Organic barley Grass powder is full of valuable nutrition that is easily assimilated by our digestive system and adding it as part of your diet makes for a healthy natural way to heal your body.
FULL OF VALUABLE NUTRIENTS
Our Organic jungle barley grass powder is a concentrate of nutritious food that offers our body a healthy balance. Being so easily digested by our system means that our bodies can utilize its nutrients with in minutes of us consuming our Barley grass also having strong alkalizing effects on our bodies.Its said that Organic Barley grass has such a large spectrum of nutrients that the human body could feed of Barley Grass alone starting from a young age up until become old, so if you haven't already added Organic Barley Grass to your diet I would not waste any more time in doing so.

ORGANIC AUSTRALIAN BARLEY GRASS POSSIBLE BENEFITS.

Could well be effective repairing damaged cells
Could stimulate some repair of DNA
Has up to 20 different amino acids
Very rich source of vitamins and nutrients on the earth
Studies have shown Barley grass has many compounds that could be beneficial fighting free radicals
Could help in anti ageing process
Can help as an anti inflammatory
Full of antioxidants
Can destroy cancerous cells
Used as a detoxifier
Can be effective stimulating the metabolism
Is useful in increasing red blood cell count
Can possibly reduce blood pressure
Can improve energy levels
Can help improve digestion
Can help strengthen immune system
Can cleanse the body
Can be great for brain memory
Has 36 vitamins and minerals
Could help with heart function

Eating your daily dose of greens has never been easier our Jungle powder mixes well with any drink or smoothie.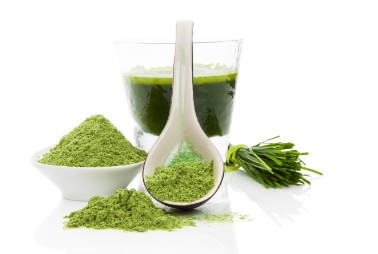 Our Jungle Barley grass also has large amounts of folic acid and pantothenic acid, carotenoids, including beta-carotene 6 times more than spinach, flavonoids, significant amounts of Vitamin B1 30 times more than cows milk and 4 times more than wheat flour.Vitamins B2 and B6, large amounts of B12.

7 times more Vitamin C than oranges and 4 times more than spinach, 10 times more calcium than cows milk, 5 times more Iron than Spinach, manganese, magnesium, phosphorus, 5 times more Iron than Spinach, potassium, high amounts of organic sodium 25 times more than celery, organic sodium makes a healthy digestive system.Zinc

When you purchase our Organic Barley Grass you can feel safe about knowing what you are feeding to your body from a good source.

Why choose Our Organic Barley Grass powder over non organic?Well most if not all products harvested in today's world are full of pesticide, pollution and heavy metals, our Natural Organic Australian Barley Grass is grown far from any contamination and in an Organic friendly environment where no pesticides or nasty products are used to cultivate the crops, harvested at a Young age 1 to 2 weeks our Barley Grass maintains all of its rich properties and be passed on to our clients in a simple powder format.
We recommend that you start with 1 to 2 teaspoons daily. If you later desire, you can either increase your intake gradually or reduce it as it may suit you.Every one of us has a different body structure, weight and a varied metabolism. Which goes without saying that that the recommended dosage is not the same for all. Some might need less and some might need more, just like every Organic Jungle Super Food item.
STORAGE.
If stored and taken care of correctly our Organic Jungle Australian Barley Grass powder benefits and nutritious value will have a shelf life of up to 1 year.To maintain its freshness all ways reseal after use empty any air left in bag before resealing, Store in room temperature or below keep away from heat.
PACKAGING.
We use and recommend keeping our Australian Barley Grass powder in our jungle bags for the simple reason that they have a thin metal lining the helps protect our products from moisture, oxygen bad odors, bacteria exterior flavours, keeps there freshness helping prolong there shelf life.BOTANICAL AND OTHER NAMES USED FOR AUSTRALIAN BARLEY GRASSHordeum Vulgare, Scotch Barley,Pearl Barley, Pot Barley, Mai Ya
COUNTRY OF ORIGIN:AUSTRALIA